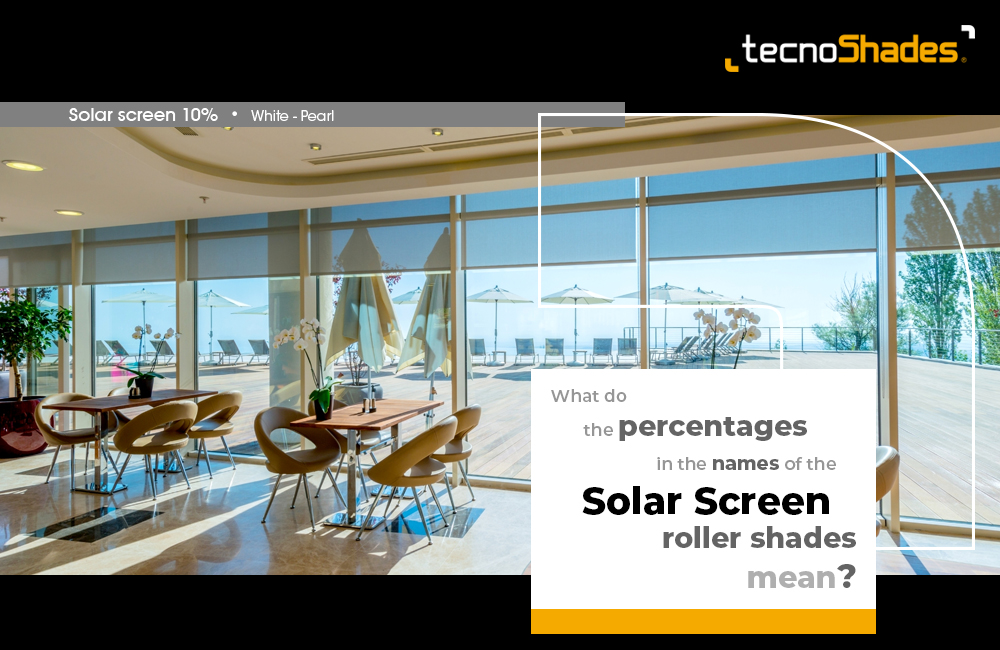 What do the percentages in the names of the Solar Screen roller shades mean?
In TecnoShades we have four types of fabric for the production of Solar Screen roller shades:
– Solar Screen 1% XT
– Solar Screen 5%
– Solar Screen 10%
– Solar Screen 10% UW

– The percentages indicate the total surface of a weave that is occupied by the wholes, in other words the fabric's aperture.
– The level of aperture determines the percentage of solar protection, the amount of light and the visibility that will pass through the roller shade.