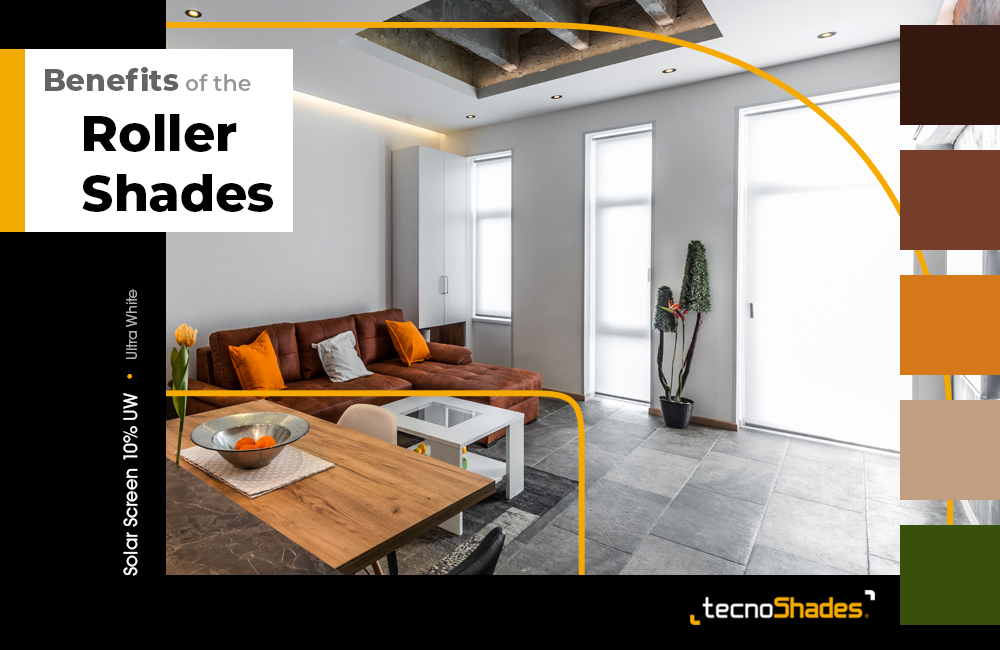 Do you know the benefits of using roller shades?
Roller shades fabrics offer many long-term benefits:
– They offer protection against UV rays.
– Allow visibility and contact with the outside world.
– Control the glare from sunlight, televisions and monitors.
– Maintain the environment cool.
– Offer privacy.
– Protect furniture and plants from the sun.
– Complement decoration with timeless design.
– Offer a wide variety of treated textiles that resist sunlight damage.
– Are resistant to humidity.
– Have an antibacterial treatment.
– Are very easy to clean and do not gather dust.
– Can operate manually or motorized.
– Are easy to install and manipulate.
– Affordable prices.
– Are known for their long durability.
– Roller shades for home or business.
Visit us at: www.tecnoshades.com