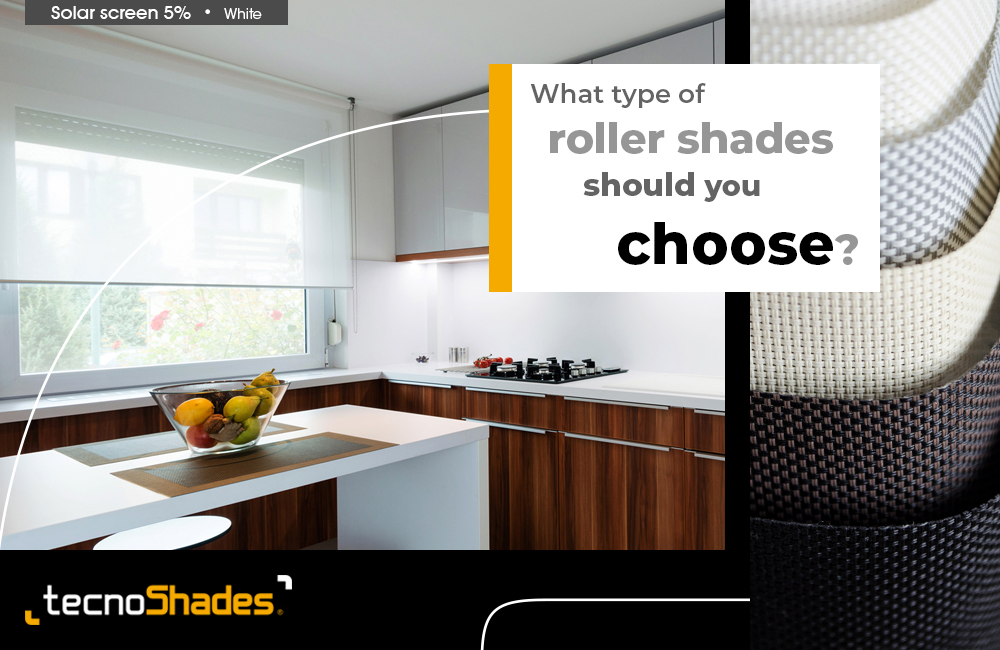 What type of roller shades should you choose?
In order to choose the most adequate roller shades, you should consider the following characteristics in the space:

BlockOut – Luka
If the area needs total darkness or privacy at any time of day (bedrooms, conference rooms, cinemas, etc.), BlockOut or Luka roller shades are ideal.
Sterling Metallic
If you want to maintain contact with your surroundings and a cool climate while avoiding direct sunlight and excessive heat you need solar control roller shades, such as Sterling Metallic.
Sheer Elegance
If you need versatility for privacy or visibility from the outside, roller shades Sheer Elegance are the best choice.
Kiara
When the space needs a classic decorative touch that will also offer sun protection, the best choice are roller shades Kiara.
Screen
For a shade that will adapt to any style of use, decoration and environmental conditions (either dry or humid) the roller shades Solar Screen styles are the best suited.